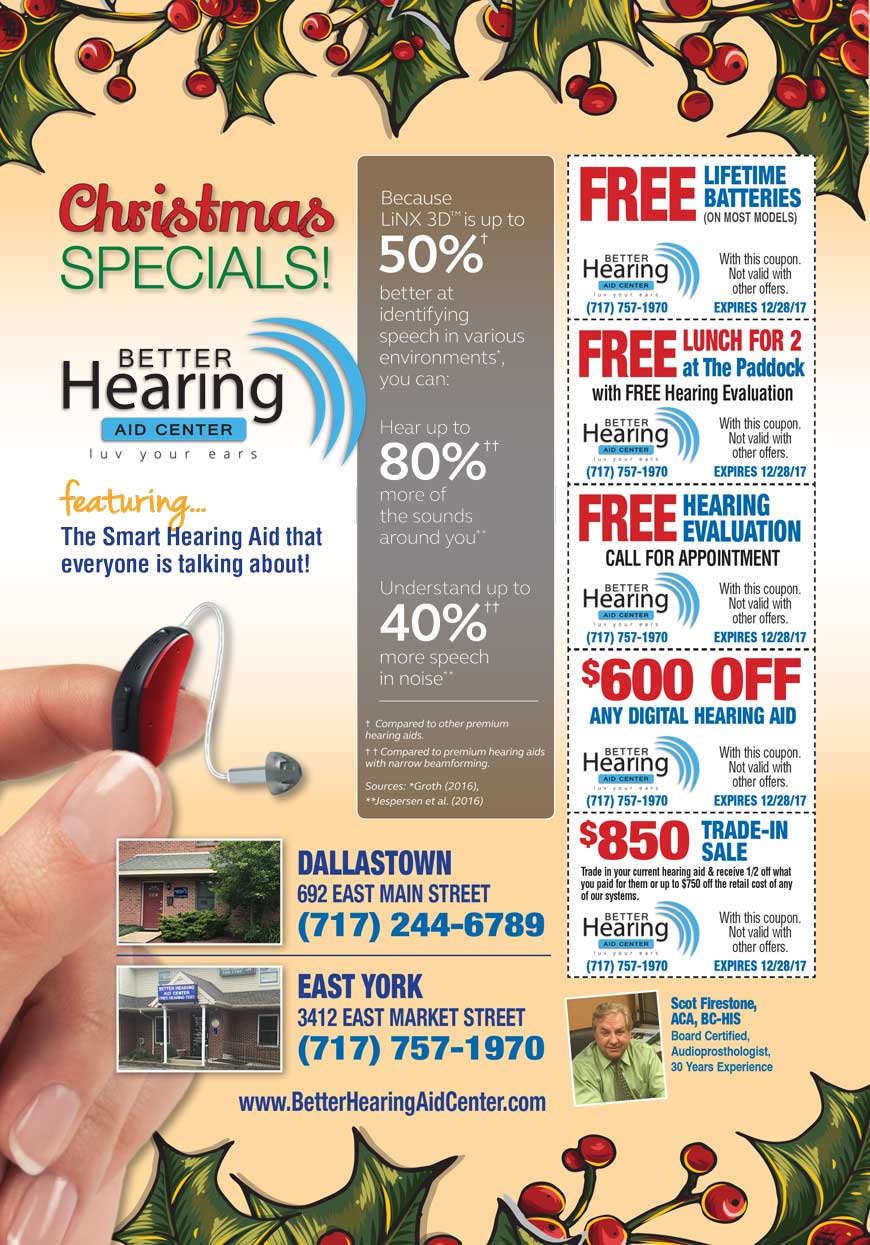 Christmas Specials
Offer Expires: 12/28/2017
Visit us for a Christmas Specials. Featuring The Smart Hearing Aid that everyone is talking about! Because it's up to 50%† better at identifying speech in various environments*, you can hear up to 80%†† more of the sounds around you** and understand up to 40%†† more speech in noise** all while enjoying best-in-class streaming and control with the Smart 3D app.
FREE Lifetime Batteries
FREE Lunch for 2 at The Paddock
FREE Hearing Evaluation
$600 OFF Any Digital Hearing Aid
$850 Trad-In Sale. Trade in your current hearing aid & receive 1/2 off what you paid for them or up to $750 off the retail cost of any of our systems.
To schedule an appointment, please call us at:
Print Flyer for East York & Dallastown
Print Flyer for Stewartstown & Dallastown
* Offers valid only with the coupons. Cannot be combined with any other offer.
† Compared to other premium hearing aids.
†† Compared to premium hearing aids with narrow beamforming.
Sources: *Groth (2016), **Jespersen et al. (2016)