Scot M. Firestone

, BC-HIS, ACA Audioprosthologist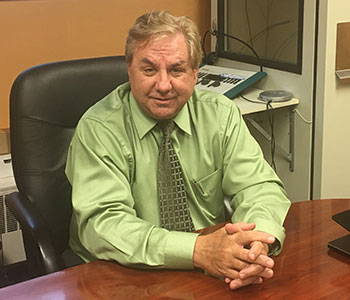 "I have a genuine desire to improve the quality of life for the hearing impaired," says Scot Firestone, owner of Better Hearing Aid Centers. Scot has been in the industry for 30 years. Better Hearing consistently places in the Best of York for hearing aid companies. This is in part due to their ability to offer quality hearing aids that fit nearly every budget, as well as the friendly and personal relationships Scot has built with his customers. After nearly 30 years of being in the community, Scot views working with his clients more like working with his friends and neighbors.

Scot has the educational background to back up his on-the-job experience. As an Audioprosthologist, he specializes in testing for hearing loss and servicing hearing aids for individuals. Each year, Scot is re-certified by the State in order to retain the title and the credentials that come along with it. Subsequently, Scot is Board Certified in Hearing Instrument Services. He has already clocked hundreds of hours (and counting) in training sessions in order to stay up-to-date with the latest technology of the hearing instrument industry.